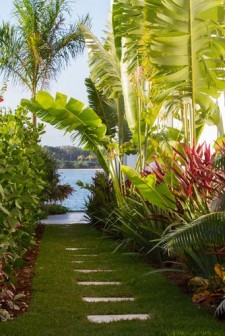 Miami, FL, January 19, 2017 (Newswire.com) - ​The Avante Institute, located in Nassau, Bahamas, is proud to announce the opening of their newest ibogaine treatment center on New Providence Island. Logistically positioned to serve the east coast region of the U.S., Canada and other international territories, Avante is the only ibogaine treatment center in the geographical area offering this revolutionary treatment to help people recover from addiction and alcoholism.
Ibogaine therapy, while controversial, has already helped thousands to achieve sobriety and is quickly gaining momentum around the world as a highly effective solution and the newest tool for addiction interruption and cessation.
"We believe that traditional recovery programs fall considerably short in treating the core of addiction and in many cases, are nothing more than dangerous attempts to generate revenue while failing miserably at the human level. Our motto "Serious Sobriety", is not a flashy catchphrase. To us, it is a genuine and heartfelt belief in how we guide our guests into a renewed life of fully sustainable recovery."
Ibogaine has been in the news a lot recently, with various international studies researching it effects in both addiction interruption and long term recovery assistance. A recent Newscientist article noted how this psychoactive, natural drug could in fact help people to achieve a life free from addiction.
"Several clinical trials have shown that low doses of ibogaine taken over the course of a few weeks can greatly reduce cravings for heroin and other drugs. There was extensive research on it in the 1990s, with good evidence of safety in animals and a handful of studies in humans. The US National Institute on Drug Abuse invested over $1 million, but then abandoned the project in 1995."
Unfortunately, the level of controversy surrounding ibogaine treatment has deterred many who have selected more traditional forms of treatment without long term success and high recidivism rates. Specifically, the U.S. Drug Enforcement Agencies classification of ibogaine as a Schedule 1 substance prohibits ibogaine administration on U.S. soil. Criteria of Schedule I classification is defined as "a drug that has no currently accepted medical use, lacks acceptable safety for use under medical supervision and has a high potential for abuse". However, when administered under proper medical conditions and safety protocol, ibogaine exhibits none of these tendencies and its efficacy in drug and alcohol addiction treatment is exceptional.
"It's a matter of time until this is re-examined by the FDA; but addiction and alcoholism do not wait well. We have been standing aside as millions are suffering and dying each year. These are our children, our friends and our loved ones. We just couldn't wait any longer to open this clinic and identified the very nearest viable location for both safety and geographical reasons."
The Avante Institute utilizes strict medical protocols in administration and supervision and each patient is carefully screened prior to treatment. "Our multidisciplinary clinical team is expert in chemical detoxification and our medical safety standards are top tier." Ibogaine has consistently proven both safe and effective in the treatment of addiction and alcoholism.
The Avante Institute has released a wealth of information available on their website at www.avanteinstitute.com in effort to educate those seeking alternative treatment methods for addictions, alcoholism, spiritual enlightenment and other behavioral health/psychological issues such as PTSD and OCD. "We are not saying that Ibogaine is the only solution. What we are saying is that it is a highly viable solution for those seeking a more progressive approach to quashing chronic addiction disorders. Ibogaine treatment is saving lives all across the world."
Anyone interested in learning more about ibogaine treatment should visit The Avante Institute website at www.avanteinstitute.com or call them toll free at (844) 4- AVANTE.
Source: The Avante Institute
Share: