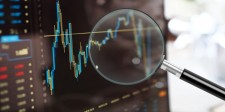 SARASOTA, Fla., May 4, 2018 (Newswire.com) - Net Reputation, a reputation protection company, is proud to announce they are now offering customers a free analysis of their online backgrounds. Net reputation specializes in establishing and maintaining people's online integrity. Serving thousands of organizations and individuals alike, they are revolutionizing the way people manage their personal public relations.
Whether someone is applying for a job, applying for schools, selling products/services, trying online dating, or is on a revenge site, they can take action against unfair information posted against them. Whether they are in need of reputation repair, trying to establish a positive online identity, hoping to regain their anonymity online, or simply measuring their online persona, they can use Net Reputation's cutting-edge services to achieve online freedom.
A person could potentially have a damaging photo about them posted online and not even know it; that can spell disaster if that person is interviewing for a prestigious title, or worse, battling for custody of their children. Net Reputation wants people to understand that unwarranted, unwanted, and untrue information about someone can severely impact that person's life, but more importantly, they don't have to just take it—they can fight back. By getting a free online analysis of their online reputation, a person can take the first step in regaining control of their online lives, and establish a new, curated self.
Adhering to best business practices, Net Reputation offers search engine suppression, search results removal, and real-time, 24/7 reputation monitoring. Their services are perfect for small business owners, doctors, lawyers, freelancers, babysitters, and anyone else who may be affected by less-than-stellar online character. Net Reputation is leading the charge against improper online behavior head-on by attacking negative search results, rival's smear campaigns, and unwanted negative complaints. With advancements in technology, everything is searchable and anything is findable. What is personal privacy worth? Net Reputation believes it's priceless.
If a person is ready to achieve their online identity goals, they take the first step towards online freedom by getting their free online analysis at https://www.netreputation.com/contact. And to learn about Net Reputation's other services that help accomplish a positive reputation and maintain a good-standing persona online, they can head to https://netreputation.com.
Media Contact:
Eric Blankenship
NetReputation.com
786-332-6554
Source: Net Reputation
Share: