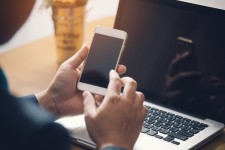 SARASOTA, Fla., May 31, 2018 (Newswire.com) - NetReputation.com has announced that it's empowering clients by providing a free reputation management guide that can be accessed through its website.
Adam Parks says, "We wanted to empower clients and allow them to take control of their online reputations by offering them a free guide. It answers many of the common questions we receive from people and businesses on a daily basis."
The new reputation management guide from NetReputation.com allows individual and business clients to understand the nuances of online reputation management. They can also discover some of the most common mistakes that open up figures to negative press online.
The guide is simple to read and is written in a language that allows even the inexperienced to understand the nuances of online reputation protection.
NetReputation.com says that it wants to direct its clients towards this guide so that they can become more informed about the subject whenever they identify a problem and want to find a solution.
Adam Parks explains, "Our goal is to open up the online reputation protection industry by explaining the processes and giving clients the tools they need to prevent problems in the future. However, we are still available to step in when a problem grows too big and requires professional attention."
The company also renewed its pledge to make the online reputation management industry more transparent and to give its clients peace of mind when they utilize these services.
The NetReputation.com management guide is available to anyone who wants to download it directly from the NetReputation.com website. It addresses many of the most common areas of concern when it comes to reputation management and what clients can do to deal with common problems.
Background
NetReputation.com is an American company based in Florida that specializes in providing online reputation management services to personal clients and business clients.
The company has a wide reach and can directly remove results from websites across the world. It's powered by a team of experts who have years' worth of experience in dealing with online reputation management.
To find out more about the services offered by Net Reputation, contact them at https://www.netreputation.com/.
Media Contact:
Eric Blankenship
Web Presence LLC
786-332-6554
Source: Net Reputation
Share: