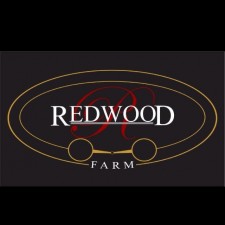 Tampa, FL, February 9, 2017 (Newswire.com) - J FreeBurg Transport is a company that has operated out of Hudson, FL, for 20+ years. The company had recently decided to pursue other ventures and interests. They have started up again under a different name, which is "RedWood Farm, LLC". Both companies have the same founder, Jeremiah Freeburg.
One of the leading Auto Transport Companies in the Tampa Bay area
While having only recently restarted, the company has already built itself up to be one of the leading auto transport companies in the Tampa Bay area. Because they are a leader in service and served the industry for over two decades, many of their previous customers chose to continue with the company's services. The one thing that has stayed exactly the same is a philosophy that has ensured that they would once again become a leading enterprise. That philosophy, Jeremiah Freeburg believes, is that the customer comes first at all times.
Focus on the Horse Farm Community
There has been one huge change in the company restarting, however. Whereas in the past, they exclusively did vehicle transport, they have now changed their focus, targeting the horse farm community in particular. One of the reasons for this is the growth of this industry in the state of Florida.
Thanks to this particular initiative, local horse farms have found out how easy it is to do business with RedWood Farms, LLC, due to the standards of service and the high quality of hay. RedWood Farm, LLC, under Jeremiah Freeburg, wants to ensure local horse farms are able to grow their business even further. They offer fantastic prices on hay, so that they can reach customers further afield. And, in so doing, they support the local economy as well.
Support or the Local Economy
Supporting the local economy is something that RedWood Farm, LLC is also very keen on. They have been a local company for many years now, and it is thanks to the support of Floridians that they have continued to thrive and grow. As such, they believe in giving back to the community.
As a company that chose to explore other business ventures for a while, Jeremiah Freeburg understands just how important it is to have strong ties and relationships with local communities. It is by working together that different organizations can grow. In turn, this leads to job opportunities and therefore further trading opportunities as well. With their experience in the trucking industry, RedWood Farm, LLC is keen to connect different communities across the state of Florida first. Because of their strong work ethic, they are happy to serve the Tampa Bay area.
When still operating as J FreeBurg Transport, the company was incredibly popular and well-respected. This was due in large part to their commitment of always putting the customer first. This continues to serve them well under their new name.
Source: RedWood Farm, LLC
Share: