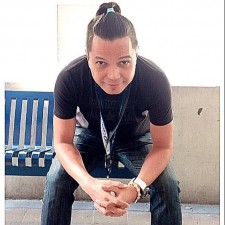 South Portland, Maine, May 8, 2017 (Newswire.com) - Jeffrey R. Powlowsky, a young entrepreneur, is proud to announce that he has launched his fourth business. The new business, which focuses on delivering IT solutions to small startups in an affordable way, is already set to become a success, with Powlowsky banking on his previous successes and the positive reputation he has developed through this. While having only been opened for a few weeks, Powlowsky IT Consulting has already gained a large number of clients.
Jeffrey Powlowsky said: "I have been an entrepreneur since I was a young child. Not satisfied with a roadside lemonade stand, I actually got other children to run it for me! I left high school and started a clothing shop, and when that was successful as well, I sold it and used the money to fund my education. Since then, I have opened two more businesses, sold them, and am now incredibly excited about my next endeavor."
Having an entrepreneurial spirit is something that people say cannot be learned. Looking at someone like Jeff Powlowsky, it seems that it is indeed something that comes natural. Yet Powlowsky is committed to being the best of the best, which is why he used the money he earned from the sale of his first shop to fund his degree at Grand Canyon University.
"In this Bachelor of Science in entrepreneurship degree, you investigate the steps to cultivate and market innovations in products and services. Through coursework streamlined to accelerate your learning, gain a deepened understanding of public relations, operations management and ethical leadership while exploring the fundamentals of finance and accounting. Our rigorous curriculum combines a broad overview of business development with a practical review of intrapreneurial and entrepreneurial concepts."
While pursuing his bachelor's degree, Jeffrey R. Powlowsky developed the idea for his second business, partnering with a fellow student who had developed electronic devices. His fellow student eventually bought him out of the business, providing Powlowsky with the funds to start a third one, which was his first consultancy business. In consultancy, Powlowsky found something he wanted to continue doing, providing advice and information to other people.
"Consultants are paid to share their expertise and knowledge to help businesses attain goals and solve problems. Businesses often hire consultants to supplement their staff and save the costs of hiring a full-time employee. As a person new to the company or organization, consultants view the situation from a fresh perspective."
"I thought that my career would consist of setting up businesses and selling them," explains Jeff Powlowsky. "However, what I found in consultancy was that I could combine my two passions: setting up businesses, while advising other people at the same time. I set up my first consultancy agency with the full intention of selling it at a profit, so that is what I did. But I am not 100% sure yet about my latest endeavor, another consultancy business. Perhaps I will stick to this one!"
After selling his third business, Powlowsky once again used the funds to further his own education, this time obtaining an MBA (Master of Business Administration) with an entrepreneurship concentration at Berkeley-Haas.
"The Berkeley MBA Program offers students the training and ecosystem to launch scaleable enterprises, start careers in the venture capital industry, and take leading roles in early-stage-startups."
Now armed with a graduate degree, and further developing his passions for IT services, Jeff ​Powlowsky has launched Powlowsky IT Consulting, the first business in which he has incorporated his own name. Perhaps this is indeed a sign that he is ready to stop starting and selling businesses, choosing instead to continue in the field of consultancy.
Source: Jeffrey R. Powlowsky
Share: