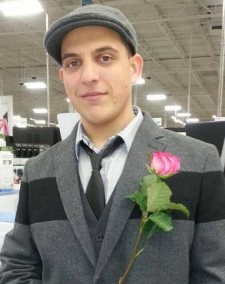 Oak Brook, IL, January 20, 2017 (Newswire.com) - Emmanuel Ventouris has just launched a new website giving free accounting advice to all users. Emmanuel Ventouris is a passionate and dedicated professional working towards a career in accounting. An undergraduate student at North Central College in Naperville, Illinois, Emmanuel is currently finishing a major in accounting and a minor in business. He will then seek higher education in order to obtain the credits needed to take the CPA examination. A driven and enthusiastic student, Emmanuel is working towards a fulfilling career as a finance professional.
He presently balances his undergraduate studies with his internship with Sikich, a professional firm providing a variety of services to middle market companies. As a Tax Intern at Sikich, Emmanuel Ventouris is responsible for diverse tasks, such as preparing individual tax returns and fiduciary returns for state and federal purposes, creating carry forward documents for taxpayers, analyzing and classifying client documentation, and much more.​
Prior to this internship, Emmanuel served as a Staff Accountant Intern at the Radiological Society of North America (RSNA) in Oak Brook, Illinois. During his seven month position at RSNA, Emmanuel handled numerous short-term and long-term roles; for example, he performed month-end account procedures, prepared cash disbursements, and recorded cash collections. He also maintained various and ongoing forms and documentation for annual IRS compliance.
Emmanuel Ventouris has multi-industry experience, having worked as a Photo Specialist at Sam's Club for five years before he set his sights on accounting. At Sam's Club, he cultivated some of the skills that are crucial for success in any professional endeavor, from communication skills to creative problem-solving to meeting unique customer needs in the constraints of a deadline-driven environment.
Now that Emmanuel Ventouris is focusing on accounting, which is sometimes referred to as "the language of business," he will be able to combine these skills with a thorough understanding of finance in order to achieve client goals.
Source: Emmanuelventouris.org
Share: