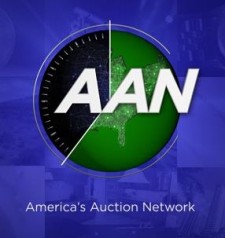 New Location, Style, Look and Feel are Game Changers for Live Television Auction Network
Clearwater,FL, May 5, 2017 (Newswire.com) - America's Auction Network, (AANlive), a leader in live television auctions has moved to a new location in Clearwater, Florida, and changed its format, kicking off a new era of home auction excitement. New sets have been constructed and gorgeous inventory have been procured. All of the hosts that viewers have come to know and love, once relegated to off-screen voices, will now be featured on camera for another added element of drama and fun to the heart pumping action.
"We've gotten a great response" said Rob Weingarten, AAN veteran host specializing in real estate. "Our audience love the sharp graphics and gorgeous sets, and are especially thrilled that they will finally be able to see everyone, including our call center representatives, on camera."
Live auction networks were first classified under the term 'bid shopping'. This was coined by Shop at Bid, a channel in the United Kingdom. This system was popular for a very long time, although it changed very often in terms of what people could buy, and how they could buy things. The industry saw an eventual need to move from television and onto the internet. AAN then appeared, redefining how the system works as a whole.
America's Auction Network (AAN) broadcasts live 24-hours a day, 365-days a year. You can watch AAN worldwide on the web or on satellite and cable TV across the United States in North America. AAN is a licensed and bonded auction house for the best in jewelry, gemstones, rare coins, currency and real estate.
AAN's reputation as a a great place to work is reflected in its reviews of the company's methods of working.
"It's live TV, so it's stressful. You may have to work during the holidays, overnights or on the weekends. They do go out of their way to make sure that you do like your schedule most of the time so that's good. You get paid holidays and healthcare benefits which is great. Every day is different. Always something new."
The employees' happiness translates into greater customer satisfaction. AAN continues to listen to both its employees and customers, enabling them to remain the go-to place for online live auctions of high quality, beautiful, and unique pieces.
You can check out the auction action at http://www.aantv.com for a complete list of AAN's live television auctions.
Contact: Pamela Ames Email: pames@aantv.com
Source: AAN - America's Auction Network
Share: