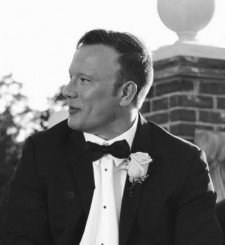 Sarasota, Florida, May 8, 2017 (Newswire.com) - Adam Petrilli is proud to announce that he has recently launched his new website, AdamPetrilli.com. He says: "We live in a world which now defines us and our business by what is found online. A positive web presence is essential to the success of any business."
Petrilli is an online reputation expert. His team understands like no other how important it is to have a positive web presence if any business, or even an individual, is expected to thrive in the modern era. His company offers full consultancy solutions that are available for organizations of all sizes and in any industry. Through their services, they offer reputation assessment, management, and repair.
The company has attracted a lot of positive attention from its many clients, who have seen a lot of benefits from the work Petrilli and his team have done for them. Victoria, for instance, says: "Adam's team is top notch and they are always willing to go above and beyond to make sure we are happy."
Petrilli is regarded as an expert in the industry for his development and execution of strong strategies that make a positive difference on online reputation. He does this by empowering his clients to embrace business excellence and positive change. His main strength is in his ability to cope during challenging situations. He is not afraid to take risks, always focusing on creating revenue, for instance, by helping startup companies to free up cash flow. In so doing, he helps them grow and effectively turn themselves around. Throughout his career, he has help companies to position themselves in the market, generating value and preparing themselves for long-term growth. In fact, Petrilli has long worked as an angel investor.
He says: "My goal is to create and facilitate planning and decision-making concepts at enterprise level. I help companies to create partnerships that benefit all the players involved, while at the same time making sure services and products are aligned with the needs of the consumer and the market as a whole."
Petrilli has had tremendous successes and is a go-to source in determining whether business ideas are valuable and, if they are, to help create execution strategies, as well as policies and procedures. Through his new website, he aims to offer consulting, coaching, and training on online reputation. He has been a pioneer in the world of online reputation management, placing a focus on this long before it was an accepted concept. He has worked with some of the world's biggest companies, including NBC, Quicken Loans, Lowes, SAS, GlaxoSmithKline, and Motorola. He has helped them increase their customer satisfaction and reviews, dealt with their crisis communication, and helped them to achieve greater Google rankings.
In terms of his methods of work, Adam says: "I only work with a select number of clients at a time, all of which I hand-pick. In so doing, I am able to give them the personal and customized attention that they need. I do not believe in one-size-fits-all solutions."
One of his select clients, Avalaunch, was particularly pleased with the work that was done for them. A company representative says, "Adam not only was involved in all on-boarding processes, but still finds time to check in on us 4 years later. Adam retains clients because he values everyone equally."
Petrilli, as his website explains, has a huge amount of experience as a serial entrepreneur, internet guru, business blogger, marketing consultancy, and online reputation management consultancy. He is considered one of the best in his field, working with some of the greatest names. He has also published articles on internet marketing on some of the biggest news outlets in the world, including Huffington Post and Forbes.
Interestingly, one of his companies, NetReputation.com, is an award-winning start-up. This demonstrates that any advice he gives to his clients, he has applied on himself as well. Through this company, as his new website highlights, he aims to help others gain a positive online reputation, thereby also improving their advertising return on investment. He does this through his unique perspective, which is always easy to understand.
Petrilli adds: "What my new website shows is my commitment to consulting gigs. I want my clients to understand what I am doing, and what they need to do themselves, so that they can continue on the road to progress. I really look forward to working with many more companies and helping them to make a positive difference in their industry."
Source: Web Presence LLC
Share: